Laura Guglielmelli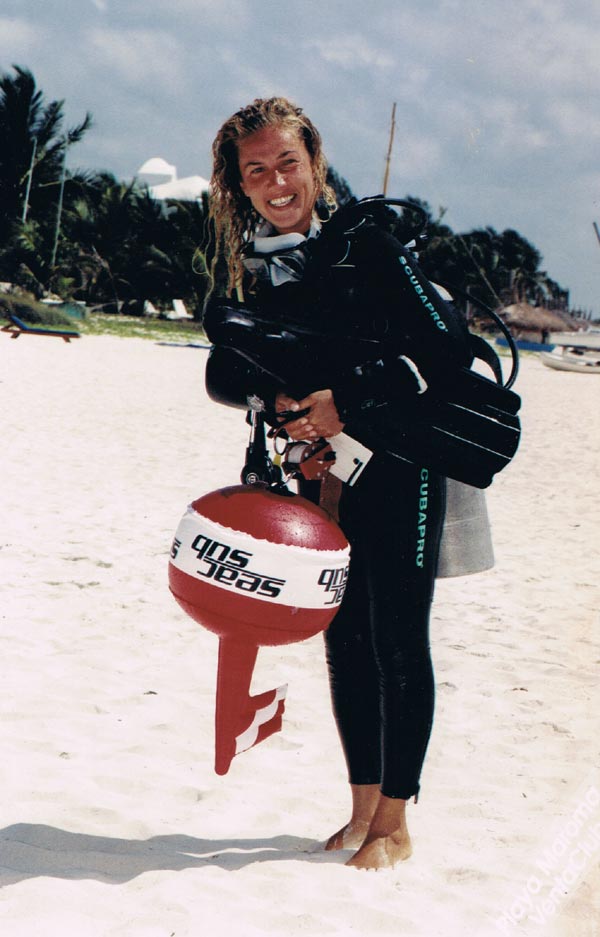 She discovered scuba diving in 1990, the same year she achieved her first certification, followed a year later, by the Advanced certification. For several years she dove just for fun, gaining experience in Italy and many tropical destinations around the world.
The real turning point came in the 1998, when she decided to change her life completely by turning scuba diving from a hobby into a profession.
She moved to Zanzibar where she began working as an accountant at a diving center of a large company, while pursuing her education. She later moved to the Bahamas, where she finished her Divemaster training.
In 1999 she obtained her Padi Open Water Instructor certification and gained experience working in many places such as Sharm el Sheik, Hurgada, the Maldives and finally in 2002 in Mexico, where she remained for a whole year.
This was followed by a short period on Elba Island, Italy, and then another year in the Maldives.
Between 2004 and 2005, she interrupted her activities for the birth of her daughter Arianna, after which she moved permanently to the Riviera Maya and resumed her activities as a diving instructor.
She is partner of "Il filo di Arianna", organizing and leading all ocean activities, never the less she also enjoys on occasion the magnificent beauty of the Yucatan underwater cave world by joining us on a cave dive.