Alessandro Reato
Nicknamed "Alex", has been a diver since 1993 and PADI Open Water Instructor since 1997.
He has worked as a diving instructor in many places: Italy, Mexico, Zanzibar, Bahamas, Dominican Republic, Egypt and the Maldives, accumulating thousands of dives.
His first contact with caves was in 1998 and he become a Cave Diver in 2002 in the Mexican caves.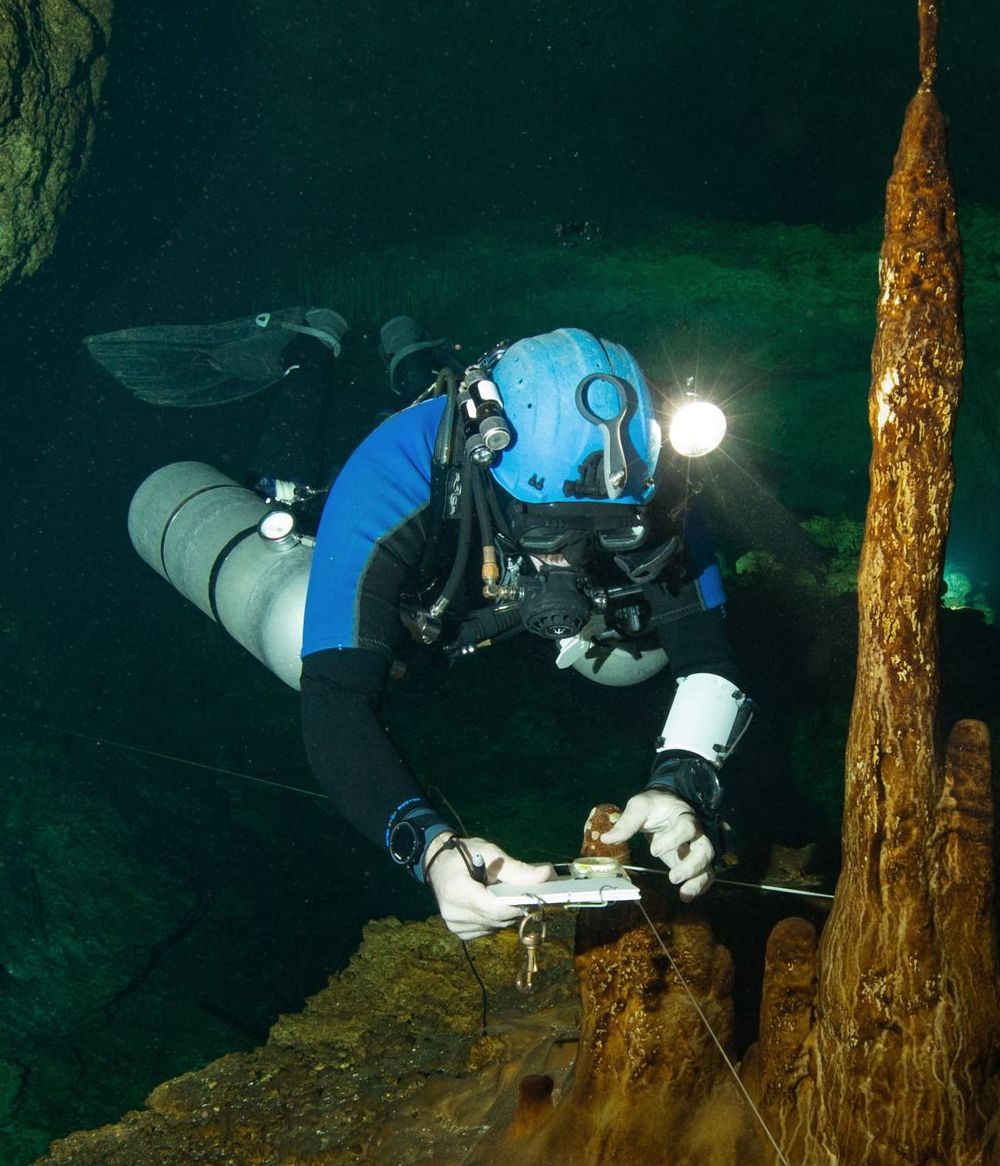 Since 2005 he resides in Mexico. In 2007 he became a IANTD certified Cavern Instructor, and in 2008 IANTD certified Cave Diving Instructor. As the owner of "Il filo di Arianna" he is principally involved in teaching and guiding in the Cave Systems of the Riviera Maya. Alex also works with the Quintana Roo Speleological Survey exploring and taking survey data of the caves.
Alex is one of the very few Survey and Cartography Instructor in the area who published maps of underwater caves and he received awards for his work. This allows him to teach with much more insight and a practical approach to surveying. Samples of his work can be seen in the cave section of this web page.

He has participated as an underwater explorer in the hydrological research project of the caves in the X'cacel area, directed by SEDUMA and the University of Quintana Roo.
He has participated as cartographer of underwater caves in the study project of the fortified city of Mayapan, led by archaeologists from INAH and the United States, where he made a detailed map of the sacred cenotes Sac Uayum and San José, important for the numerous anthropological and archaeological findings. The making of these maps has been used as a subject in a documentary about Mayan Civilization, broadcast by National Geographic Channel.
Alex's statistics:
| | |
| --- | --- |
| Dives: | +6800 |
| Dives that required the use of equipment over the recreational level: | +4100 |
| Dives in overhead environment: | +3800 |
| Sidemount dives: | +2100 |
| Longest dive time: | 322 minutes (no deco) |
| Longest distance from the closest exit autonomously: | 2047 m (6715 ft) |
| Discovery of new cave passages: | +73 km (+45 miles) |
| Cartographed caves: | +26 km (six maps) |